How to choose your wedding photographer?
There are many different wedding photographers out there!
A wedding is one of the most memorable occasions in your life and that is why choosing a wedding photographer that suits you is important.  You will find as you search for a wedding photographer that there are offers for a variety of packages, albums, coverage and most important, style.  Your photographer should reflect your style and should be someone who can envision what you want from your wedding photography from start to finish on your special day.
Other considerations for your photographer will most certainly include their price. Keep in mind, that your photography is only a small portion of the total cost of your wedding day. The role of a photographer however is monumental. Your photographer will document and preserve all the little details, participants and attendees, and the roller coaster of emotions on your wedding day. So how much would you pay then to preserve your love and your wedding day so that in years to come you and your potential children can reflect on 'Your Wedding Story'?  Well, the difference in overall price from one to next is usually not that different.
So what does make the difference? The type of photography that reflects you.  Why book and spend a lot of money on an expensive wedding photographer if none of the photographs reflect you and your style?
What styles are there to consider?
Traditional Wedding Photography:
Traditional wedding photography is the basic set of photographs which are composed and posed meticulously.  These shots will included posing of the bride, groom, family and wedding party. Ensuring your gown, tuxedo, flowers and the extras are well presented and taken at the pleasing view points.  The traditional wedding photographer techniques have been long established and you will find some photographers whom are willing to provide these services but most photographers will combine this with other types of photography.
Contemporary and Fashion Wedding Photography:
This style of photography is in the here and now-what is fashionable and contemporary.  This means that it is constantly changing to meet what's in style at the moment.  This is usually applied most heavily in the bride and groom portraits.  The disadvantage to this photographic approach can be a series of very dated photographs in years to come.  Some of the photographs taken in comtemporary style will mean that you lose the timeless wedding photograph look. While this may be o.k.  for a couple of your wedding portraits, you may not wish this to be the case for your entire wedding album.  Contemporary Wedding photography can however still retain a timeless feel while adding something more dramatic to the traditional wedding photograph.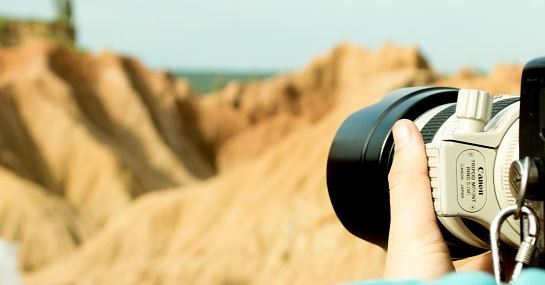 Photo-journalistic Wedding Photography:
Photojournalism has been around just as long if not longer than wedding photography. However the idea of  photojournalism as a style of wedding photography is relatively new.  A photo-journalistic wedding photographer  captures things as they happen. They do this by removing themselves or distancing themselves from the subject in order to capture the moment unrehearsed and naturally unfolding. There are in essence no scripts, no posing, no guidance from the photographer.  The photographer captures the images as the day unfolds, to tell the story of your wedding day. Photojournalist wedding photography can produce some truly amazing shots that would otherwise have been missed.   Photographs like unexpected hugs of joy or the clasp of hands of two in love. That being said there is a disadvantage to having a photographer who is solely a photojournalist and this is the missed formal photography of the bride and groom posed alone and along with the wedding party and family. This can often lead to disappointment with some family members.

Combination Wedding Photography:
This is  photography that utilizes some combination of the styles listed above.  This is probably the most practiced style by today's wedding photographers. This is where I class myself.  The important matter is that I understand your style, the type of  photographs that you like, and to ensure I can deliver your desired images.   A typical combination photographer will put to use their photo-journalistic style  for the bridal preparation , of guests arriving before the ceremony, during the ceremony, and all those unscripted moments that follow. Traditional photography is generally reserved for after the ceremony. This is an ideal time to sweep the bride and groom away for an hour or two to get the posed shots alone and with the wedding party, family members and even sometimes friends.  Some of the bride and groom's portraits may also be done in a contemporary or photo-journalistic style at this point as well. This may be dependent on how many photographers were included in your wedding package.
My suggestion is to have a very good look at your local photographers irregardless of price. Then pick your top three and let price and offers direct you from there. If you have any questions for me concerning wedding photography or my approach please contact me through the menu bar above.
Happy photographer hunting!